This is a delicious recipe for homemade elderflower syrup. Its the perfect recipe where your kids can help you pick all the beautiful smelling flowers.
One of my most beautiful childhood memories are from me and my mom picking elderflowers every spring and making delicious syrup with it. I loved these walkings with her where we talked about everything and nothing. There is nothing more freeing than a walk through the woods with your hero mom 🙂
Now 30 years later I'm the one roaming through the woods with my kids, looking for elderflower bushes and talking and joking with my kids the whole way long. I love these moments with my kids int centres me immensely.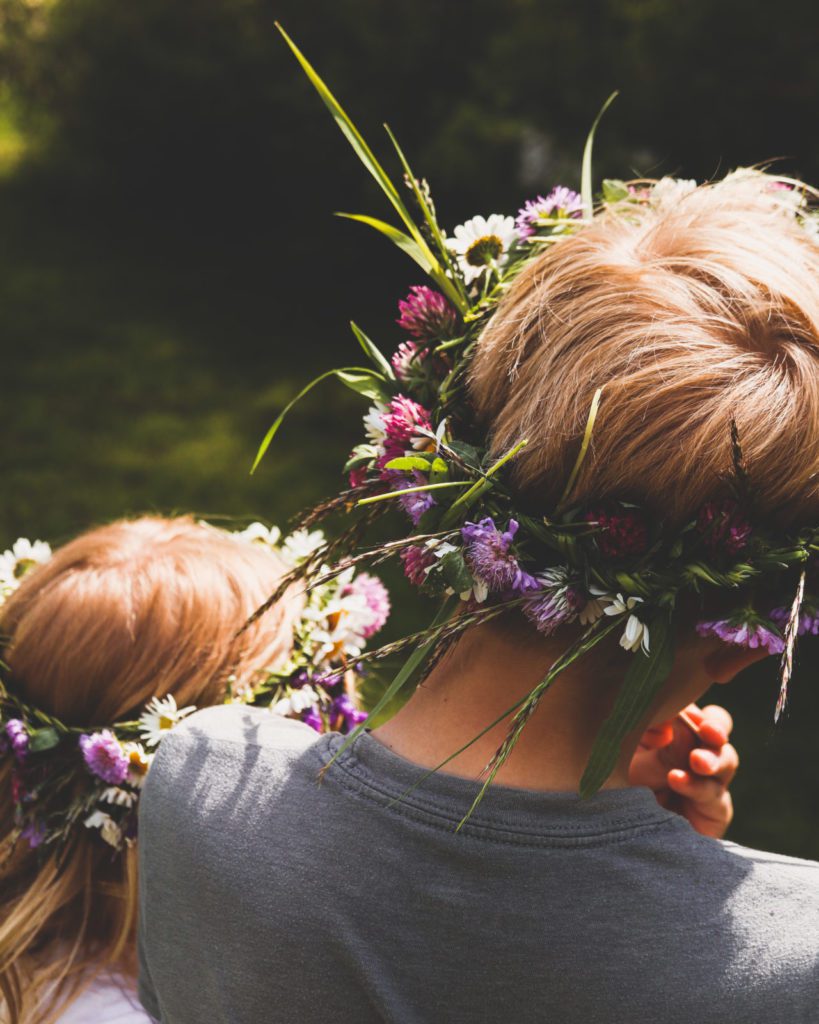 I'm always enjoying my time with my kids and what they love the most in spring is picking elderflowers from the bushes.
Elderflower Syrup – The Recipe
For the beginning it's good to know what you need for 1Kg Sugar.
1 KG sugar
0,75litre water
25g powdered citric acid, the acid will make sure that the syrup will stay durable
about 15 big elderflower stems
a large pot with lit
a large sieve
a cheese cloth or kitchen towel
reusable glass bottles
First things first!
So for 1kg sugar you get about 1,5 litres of syrup that's why I work at least with 2kg of sugar.
First you shake the flower stems out and make sure that all small animals are gone .
Pour the sugar, water and citric acid into a deep pod, mix everything together and bring everything to a boil
Under constant staring boil the sugar- water liquid until its clear
Stir in the elderflower stems and put a lid onto the pot
Leave everything for about 48 hours and stir every once in a while
After the 48 hours take another large pot put the sieve on top and spread the cheese cloth above the sieve
Strain the elderflower syrup trough the sieve and squeeze the excessive liquid from the cloth
Bring the strained syrup to a boil and boil it for about 3 minutes
Fill everything into reusable glass bottles put the lid on it and let everything cool
store the bottles in a cool dark place
*note: Make sure that you sterilise the bottles either trough cooking them in boiling water for a couple of minutes or put them into the oven at 200°Celsius for 10 minutes. Please remove the plastic lids before sterilising otherwise the plastic parts will melt. The bottles will be extremely hot, please see to it that your kids are not around when you do this working process or the filling of the bottles.
What to do with your homemade syrup
Elderflower syrup mixed into ice cold water is my kids favourite summer drink but there are other things too where you can use it in.
Flavoured elderflower iced tea
Elderflower gin tonic
elderflower cream brûlée
as a topping on pancakes and french toast
elderflower cream cheese frosting
and there are many more things you can use elderflower syrup for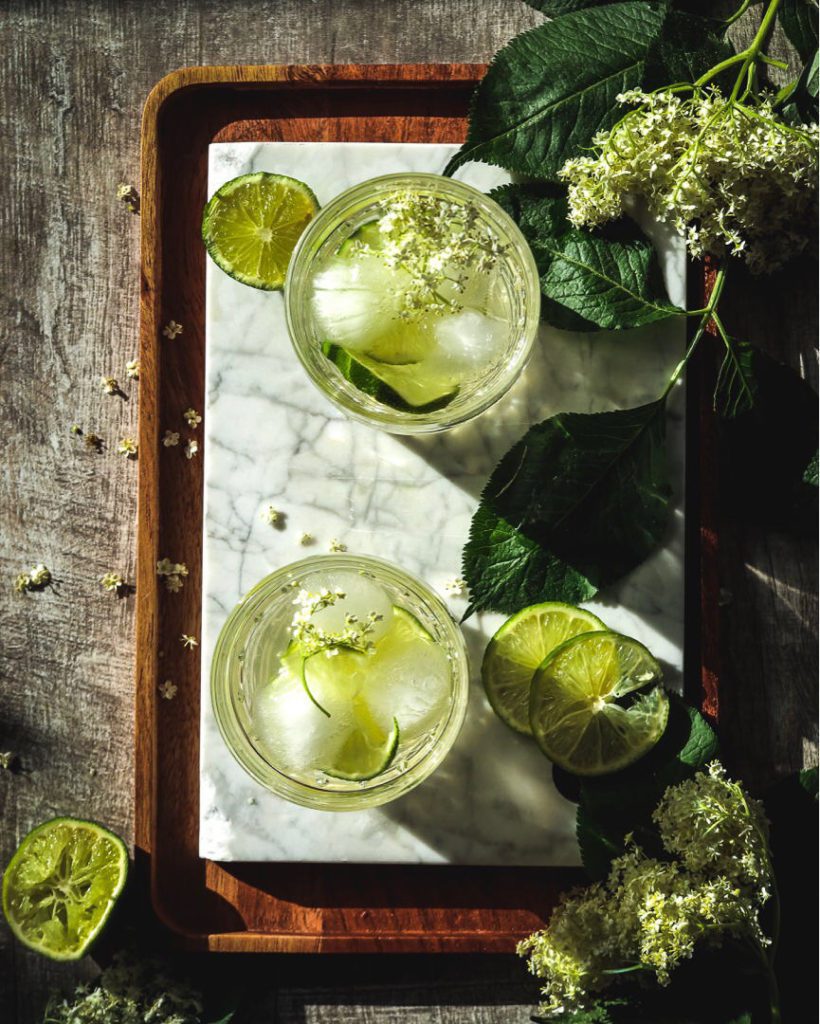 I hope you will enjoy my recipe for our homemade elderflower syrup as much as me and my kids! I will always have fond childhood memories when the elderflowers bloom.
If you did enjoy my recipe and made a lot of elderflower syrup we would be more than thrilled if you tag us on Instagram . We are more than happy to share your achievements in one of our stories.
Sugary hugs and kisses
Nina
You may also be interested in one of our sweet treat recipes.
Please follow and like us: